I haven't had a post in about a week due to work being real busy. However, after I was done yesterday, I took some time to browse around the city to a few stores and came to find this: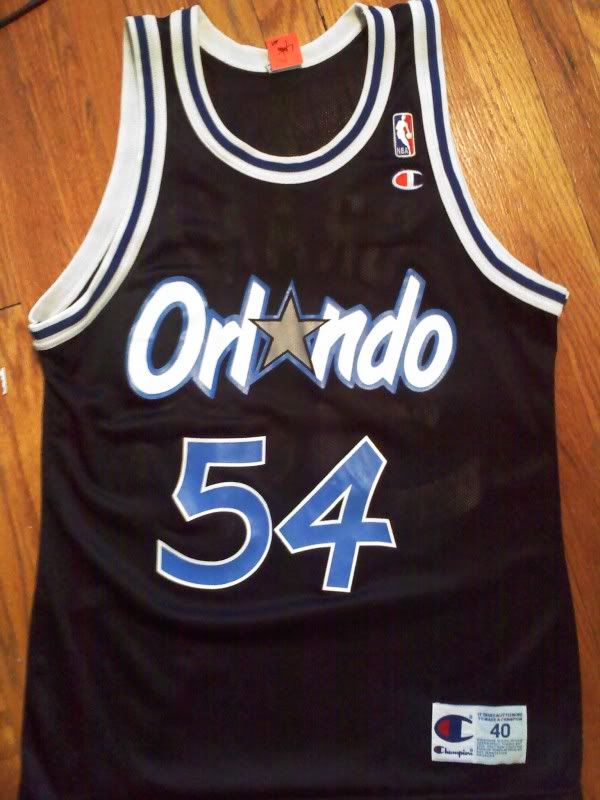 HORACE. GRANT. How could anyone give this shirt up, ever? Two things can top this shirt, the first would be that it's size was 44, the other would be a Bulls version. I'm not going to complain though since it was $4.00.
Back when my family went on vacation to Orlando when I was 10, the Orlando Magic had a team store in the Orlando airport. The walls were full of jerseys, and I wasn't sure if I wanted a Penny Hardaway reversible jersey, or a Horace Grant. I was wayyyy more a fan of Penny so that was an easy decision. Penny it was. I don't even know why I wanted a Grant jersey, but now 13 years later, my 10 year old self is at ease.
Hopefully I can continue the streak of solid jerseys.