I haven't had any time to post more of what I received from John in our Baseball Cards for Football cards deal. I also haven't had the time to send out any of the packages that I owe, so I'm going to try and add a bit extra to the few that I need to send out, sorry for the delay. School and work are killing me.
This entry is about two Football Cards I received. The first card, of Croatian superstar Luka Modric is a 2008-2009 Topps Match Attax card. These cards are wildly popular over in the UK. So much so, that Topps is bringing Match Attax over here to America, but for baseball.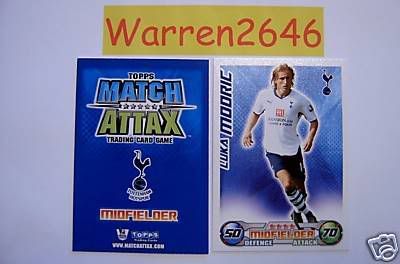 Luka is by far my favorite player on Spurs. Ever since Davids left, I didn't really have a favorite player. Sure I liked Keane and I loved Berbatov, but they both left too. Luckily for me, Spurs snapped up Luka before Euro 2008 and he has looked great. Too bad Spurs are horrible so far this year, worse than usual.
The next card I received was in a few of the Match Attax packs I was sent.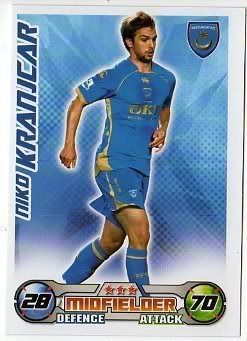 Niko Kranjcar of Portsmouth. Niko was injured for quite some time, and is finally back to playing for Pompey. Another one of my favorites in the EPL by far. Even have his Pompey jersey from last year.
I really like the look and feel to these cards. Real sharp. I just wish the back had some stats or a short bio, but that's alright.
I'd love to try and get all the variations of Luka and Niko's card, as well as all the Vedran Corluka cards.
If you can't tell of the bias in this post towards Croatians, it's because I'm a Croat myself.
The next time I do a post about Match Attax it will be all about the other Tottenham guys I got, and there were plenty.