I've been collecting Grady Sizemore cards since early 2004. I've got some pretty good ones, although I don't have the 2000 Bowman Draft Picks and Prospects Autograph or his 2001 Topps Update Autograph. I probably never will. They are just too far out of my price range.
After reading Dave from Fielder's Choice Blog about his
Longoria Collection
, I wanted to see how my Sizemore collection compared.
Currently, I have 118 Grady Sizemore baseball cards. I thought I had about 70, haha.
Breakdown:
1 Printing Plate
4 Autographed (3 Serial Number Auto's)
11 Jersey cards (6 Serial Numbered)
My favorite card by far is this one below. I've written about it in a past blog.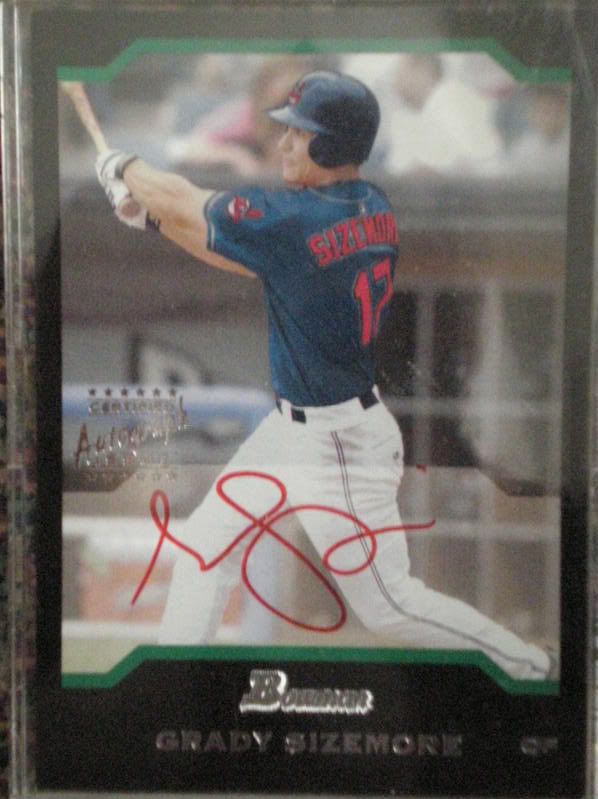 I stopped collecting Grady cards in 2008. I didn't really have much time for card collecting and would like to try and acquire some before all the 2009 stuff comes out. If you have any to trade, get in contact with me.